You can donate using any of the cryptocurrency addresses located below. Remember that no amount is too small!
Bitcoin Cash (BCH)
Our Bitcoin Cash address is:
1DiDsV8xrW74KiWRtMboUSNAY8kZCoZCr6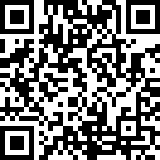 Feel free to use a one-cent (or even less!) transaction fee to get your transaction through!
Bitcoin (BTC)
Our Bitcoin address is:
1Moon4CmwiNH7a73SJwFLe9PnubBjWXXZY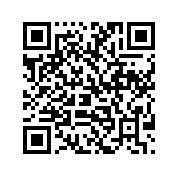 Steem & Steem Dollars (SBD)
Our STEEM address is:
@mooncryption
Feel free to send any amount, and if you want put donation in your memo. Thanks :) Additionally, make sure to follow @mooncryption on STEEM for the latest cryptocurrency news and updates from us!
VertCoin (VTC)
Our VTC address is:
VcjPxFfsfVQWjTR9v8s8u16n3hdGEzSdfE
Bitshares (BTS) and BTS Tokens
If you'd like to send BitShares (BTS) or BTS Tokens such as WhaleShares, BeyondBitcoin, BuildTeam, etc, you can send them to the address below:
kremton-gold
Thanks for your donation :)
Ethereum (ETH) and ERC-20 Tokens
If you'd like to send Ethereum/Ether (ETH) or ERC-20 Tokens such as TokenCard, BAT, QTUM, etc, you can send them to the address below:
0x876dAd713f5517C1636Eeb78fE7C4cc66Dea41c7
Thanks for your donation :)
Litecoin (LTC)
If you want to donate LiteCoin (LTC), feel free to send to the below address!
LTEuEC3gKkauGJSb5ynBRSks8Y8Fw2eEzX
Thanks!
Monero (XMR)
To donate Monero, you can always send the address below:
41n3yVT5N4hYzUdVVseAku2y18mqTK76mUuAU4paRhKhd36vtQjcvVAjeztxpHuCNCRMYG1XX9M4UeA5mTCpVGtASa9VmnN
Thanks!
Other Cryptocurrencies and Altcoins
Click the button below to donate with almost any other cryptocurrency or altcoin!
Thank you, thanks, and thank you again!
We really appreciate all the donations we've been getting. Our mission to educate everyone about cryptocurrency wouldn't be feasible without your support.